Welcome to The Gay Professional Network, (GPN).
Get connected, productive and proactive
Making meaningful business and social contacts
GPN is a not for profit, fully inclusive, membership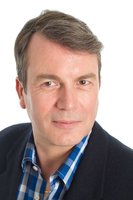 organisation since 2010 and your platform to promote your cause,  business, venue and yourself. GPN helps your further your business or career and makes meaningful business and social contacts. You get connected, proactive and productive.
It is a get together of like minded, and very nice, people who enjoy meeting others in a relaxed yet sophisticated atmosphere.
The Gay Professional Network is very active in the World, it builds lasting social & professional relationships.
GPN meets several times a year for networking events, dinners and socials and support other affiliated organisations and gay owned or operated venues.
Together we tackle homophobia and any other phobias related to the LGBT+ community, in the press and the social media, we promote education in schools, families and everywhere to teach love and respect for all mankind.
I very much look forward to meeting you soon at one of our events.
Best wishes,
Jean-François.
PS: I am from Belgium and in London since 1987. I have a passion for People, Arts and Life & knowledge in Hospitality, Marketing, PR & Events. My website is www.jfdor.org
The membership starts at £40 a year payable on a recurring basis, a condition of membership, sponsorship and advertising are available, see under benefits of membership.
Sponsorship gives you the opportunity to place your banner and all your promotional material in the venues where we host our social and networking events and make a presentation for about 6 minutes with Q & A at the end. It also offers a reception drink to all attendees.
Subscribe to our newsletter, and we'll ensure you stay informed with the latest updates.